Happy Friday! I'm working four 10-hour days at my job right now, so that I can have some days off, so technically yesterday was my Friday and today is Saturday part 1! I'm running some errands this morning before heading to Morehead City to spend the day and part of tomorrow with my friend Emma! I'll meet up with my family in Emerald Isle for the weekend before coming back on Monday and starting my week on Tuesday.
I collected a five things that I found this week that I loved and had to share!
ONE // Amazon Magazine Subscriptions for <$1 an Issue!
I just ordered a 6 month subscription to Country Living magazine for $5! I couldn't pass up the offer and found a bunch of other magazine subscription for less than $1 per issue on Amazon, including
Good Housekeeping
,
Cosmo
,
Better Homes & Gardens
($5 for 12 issues!),
Coastal Living
, and more! My favorite,
Southern Living
, comes in at $1.08 per issue! Make sure you turn off auto-renew if you order but don't want to be charged again.
TWO // This picture of Sailor
Just look at this and tell me it's not the cutest thing you've ever seen. I love her. This was taken after she couldn't walk on one of her back feet and then jumped out of the car at the vet's office and could walk just fine. I still love her.
THREE // Ocearch Global Shark Tracker app
I downloaded this for fun the other day and now I'm hooked (pun intended?) on checking it to see where the sharks are going- and if any are off our coast! The shark's tags ping when they surface to update their location. I'm sure a lot of you have heard of the famous Great White, Mary Lee- her tag is registered with the app, so you can see where she's at!
FOUR // Adobe Illustrator
My computer at work has the full Adobe suite on it, which is AWESOME, so I was teaching myself how to use Illustrator this week. I made the picture above (that's my handwriting!!!!) and am getting the hang of some of the features. I'll probably do a tutorial on how to put your handwriting in text over a picture sometime soon!
FIVE // This door mat from Etsy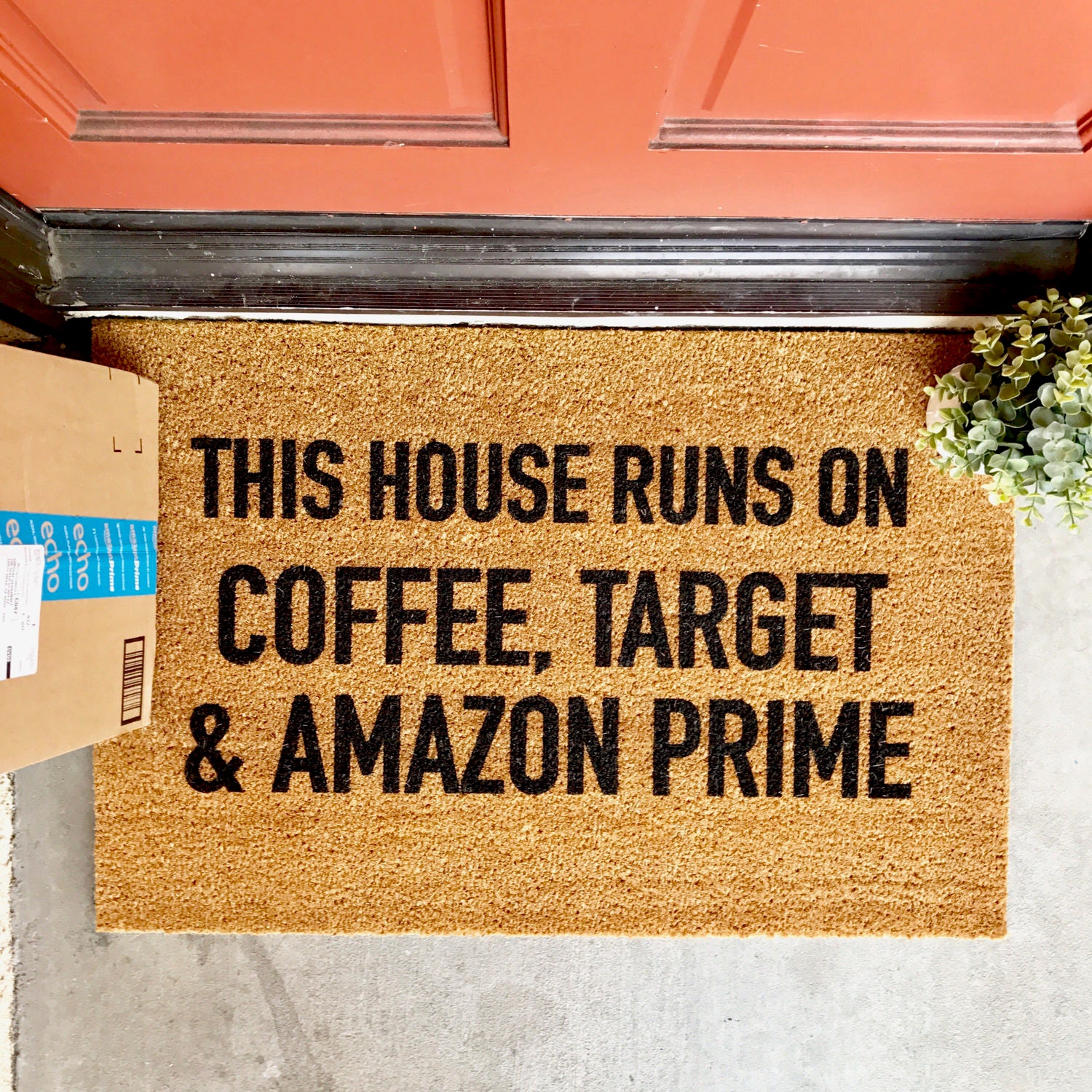 I have never seen something to more accurately describe me. I so wish I could fit this in my budget for my apartment!
Order it here
!
Happy weekend, y'all!